Cultural Responsiveness Academy
About Cultural Responsiveness Academy (CRA)
The Cultural Responsiveness Academy (CRA) was established in February 2016, in response to the County of San Diego, Child Welfare Services Agency's awareness that issues including disproportionality, disparity of services, and bias in decision making continue to impact the children and families that are served. The CRA will provide integrated training on cultural responsiveness to improve cultural awareness, and knowledge and skills, of staff providing services via San Diego County's Child Welfare programs. The CRA will incorporate evidenced based and multi-modality training methods to assist with transfer of learning and ensure trainees are able to adjust their practice to meet the needs of San Diego County's increasingly diverse population. The CRA trainings will be provided to all levels of staff in the agency including Support Staff, Social Workers, Supervisors, and Managers.
The CRA incorporates community partner input in developing the topics and learning objectives that are provided to CWDS trainers who will develop the curriculum and deliver the training. The trainers are experts in the subject matter and also represent the culture of the topic trained. The CRA is a yearlong program that includes 6 one-day trainings delivered over 6 months for each cohort (Support Staff, Supervisors and Social Workers, and Managers.) Also included is a one-day coaching session once a month available for the trainees, and the trainees will also complete a group practicum project.  On completion, the trainees have the opportunity to present their projects at a graduation ceremony. The first training series is projected to begin August 2016 and will focus on the African American community.
Questions?
Wanjiru Golly, PhD
CRA Program Coordinator
Phone: (619) 865-5290
wgolly@sdsu.edu
CRA Graduates
CRA's first graduating class was June 30, 2017.  There were 47 people who graduated from the first class and 27 practicum projects were presented during the graduation ceremony.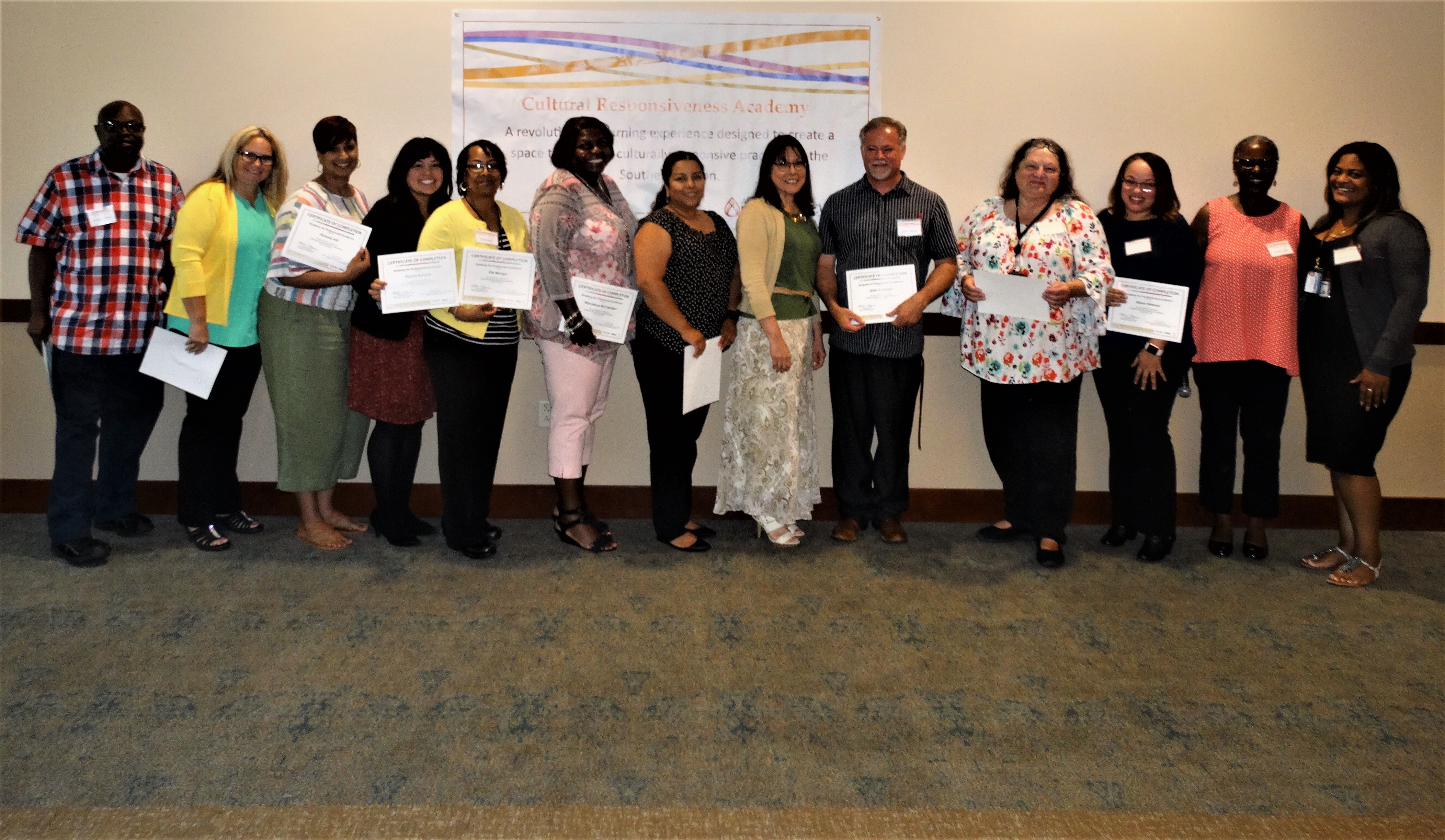 CRA Graduates: Support Staff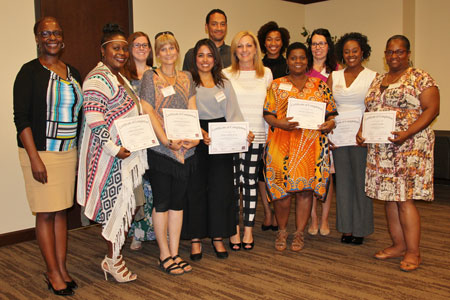 CRA Graduates: Supervisors and Social Workers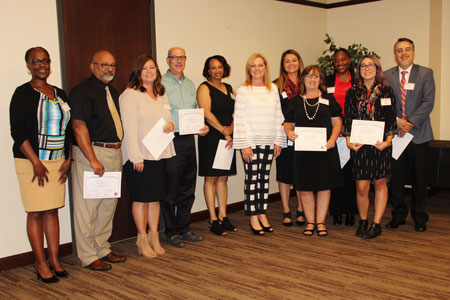 CRA Graduates: Managers