A Message to Our Stakeholders and Friends
Dear Academy Partner,
Based on the California State University System's decision to have the Fall semester be delivered in virtual format, and in response to input from our stakeholders, the Academy has determined that we will continue delivering all services in virtual format through December 31, 2020. Our staff have worked tirelessly these past two months to transform our service delivery system from primarily in-person delivery, to exclusively virtual delivery in response to the requests of our partners and in light of the ongoing gathering restrictions put in place by our state and local public health officials.  Our Academy programs are continuing to work closely with each of their respective stakeholders to assess their evolving needs so that we can provide services that are responsive and timely.
As we have new information that impacts our service deliveries and work environment, we will continue to share real-time updates with you so that you can plan accordingly. We are continuing to post on our website COVID-19 Resources that are relevant to the Health and Human Services community. We are here to support you throughout this public health crisis and our recovery from it. Please continue to let us know how we can best support you, your agency, and your staff during this challenging time.
Please stay safe and be well.
The Academy for Professional Excellence Staff
Academy Year in Review 2018 - 2019
---
Sign up to receive our latest news and updates.
Sign Up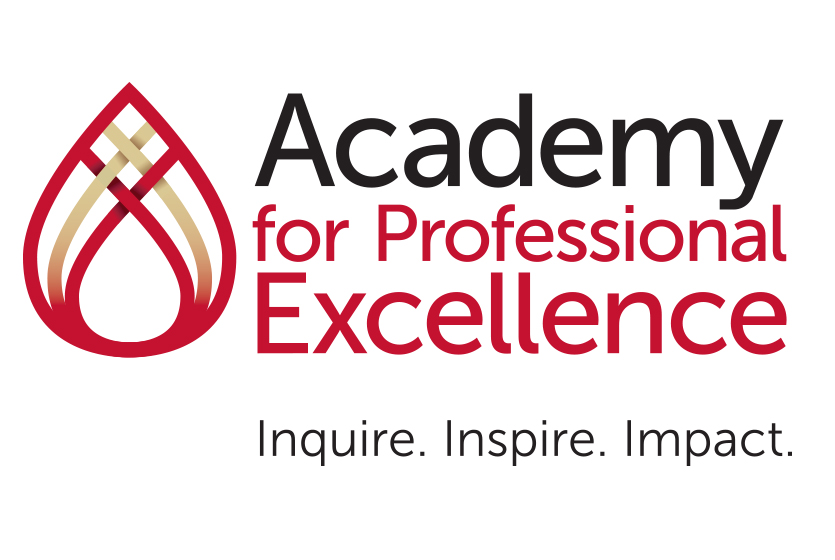 Areas of Service
In-person Training

Trainings in the areas of child welfare, behavioral health, leadership, cultural competency, geriatrics and elder abuse.

Close

eLearning

Online training in the areas of child welfare, behavioral health, leadership, cultural competency and geriatrics we customize courses to meet your needs.

Close

Coaching

Support for practice-initiative-based employee training needs within counties partnering with the Academy.

Close

Organizational Development

Strategic planning, capacity building, needs assessments, facilitation and related services to meet the unique needs of health and human service organizations.

Close

Leadership training

Assistance for leaders in developing strategies to address issues facing public human services and career development of human services executives in the southern region.

Close

Evaluation

Training evaluation using a multi‐level evaluation methodology based in Glasgow's RE-AIM framework (Glasgow, 1999).

Close

Tools and Resources

Research on training, program design and leadership, assessment tools, program checklists, program tips, journal articles, literature reviews, program tools, and mobile apps; can be customized to meet stakeholder needs.

Close

Cultural Responsiveness

Cultural responsiveness training to help professionals work effectively within cross-cultural populations; design organizational change processes to ensure services are culturally responsive.

Close

Strategic Planning

Facilitate the development of organizations' strategic plans. Contact us to see how we can use our proven track record to help you meet your goals.

Close
Hot Topics