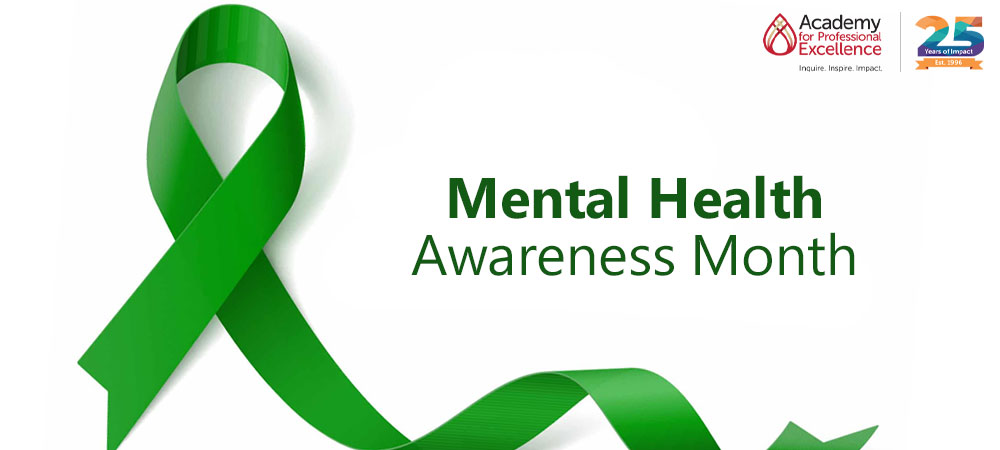 According to Mental Health America's, 2021 State of Mental Health in America Report, 19% (47.1 million) of people in the U.S. are living with a mental health condition nationwide, a 1.5 million increase over last year's report.
Throughout the COVID-19 Pandemic, we have seen a continual increase in symptoms of depression and anxiety affecting both adults and children. Additionally, we have experienced multiple traumas as we have been called as a country to reckon with generations-long oppression and harm enacted on our BIPOC neighbors. There is perhaps an unprecedented collective awareness of the importance of mental health in this country.
The month of May is dedicated to Mental Health Awareness and RIHS, along with the Academy for Professional Excellence as a whole, joins with countless organizations in this national movement to raise awareness about mental health.
This month we wish to invite you to join us in our efforts to fight stigma, advocate for policies and funding that support individuals and families living with the impact of mental health struggles, be a support to your loved ones and community, and educate yourself and others on the trends, impacts, and quality work being done to support the mental health of our San Diego community.
Please take a moment to explore these local resources.
Visit RIHS Website for additional resources.