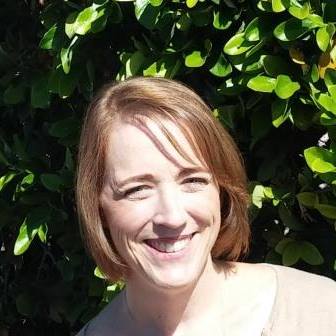 Michelle Hofer
CWDS Training Coordinator
mhofer@sdsu.edu

Michelle Hofer joined the Academy in May 2016 as the Child Welfare Development Services (CWDS) Training Coordinator. She is responsible for scheduling training classes for San Diego & Imperial Counties as well as the regional training offered to all the counties. Michelle came to the Academy with previous experience in scheduling and overseeing training with the American Red Cross. Michelle enjoys spending time with her daughter, kayaking and exploring the great outdoors in her home state of Oregon.
---
Learn more about Michelle:
Can you briefly tell us about your role and impact within the Academy for Professional Excellence? 
I joined the Academy in 2016. As a Training Coordinator for CWDS, I coordinate and schedule training for our Child Welfare partners.
What do you enjoy the most about working at the Academy?
To me, the culture of the organization is what keeps me here. Having a supportive working environment that is so embedded in the way we interact with each other is amazing!
How has working at the Academy transformed your career and/or life?
Working at the Academy has made me a better human being by encouraging me to learn and discover more about my style of leadership, different perspectives, and questions to ask myself and others to help us learn and grow together.
What is a fun fact we should know about you?
I find my inner peace being surrounded by trees. Trees are so representative that we all need strong roots and the mix of sun, rain, and nutrients (or good times, bad times, and FOOD)!
What are your Top 5 CliftonStrengths?
Relator, Achiever, Responsibility, Analytical, Harmony