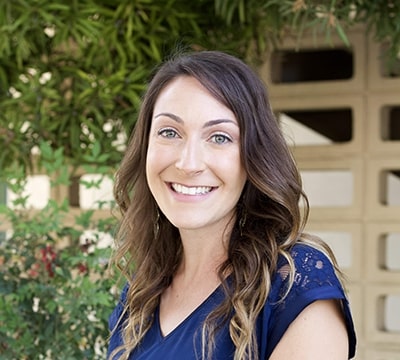 Emily Sulpizio, MSW
APSWI Training Program Coordinator
esulipizio@sdsu.edu

Emily Sulpizio, MSW is the Training Program Coordinator for the Adult Protective Services Workforce Innovations (APSWI) program and oversees the development and implementation of innovative workforce development for APS professionals.
Emily received her Master of Social Work degree with a certificate in Human Services Management from San Diego State University (SDSU). Prior to joining the Academy team, Emily supported the field of health and human services in research, curriculum design and development, training delivery, and program planning and organization.
---
Learn more about Emily:
When did you join the Academy, and what was your position when you first joined? 
I first joined the Academy as an MSW Intern in 2015. I since re-joined supporting APSWI in July 2020 and am grateful to be apart of the Academy community again. As Training Program Coordinator for APSWI, I oversee the development and implementation of innovative workforce development for Adult Protective Service professionals in Southern California and work closely with our Training Operations Team to plan and organize APS training program activities to meet the needs of the hardworking APS professionals and their partners we serve.
How has working at the Academy revolutionized your career and/or your life? 
From my time as an Intern here at the Academy, I aspired to be a part of an organization that mirrored the Academy's values and as a lifelong learn myself, getting to support the learning and development of health and human service professionals while learning from them in return is incredibly fulfilling.
What is your favorite part of the job? 
I enjoy working alongside and learning from my colleagues everyday as well as being a part of an organization that recognizes and celebrates impact and prioritizes whole health and wellness.
What is a fun fact we should know about you? 
My greatest joys are getting to be Auntie or "TT" to my niece and nephew, and Dog Mom to my dog Megs.
What are your StrengthsFinder Top 5? 
Empathy, Harmony, Learner, Developer, and Input