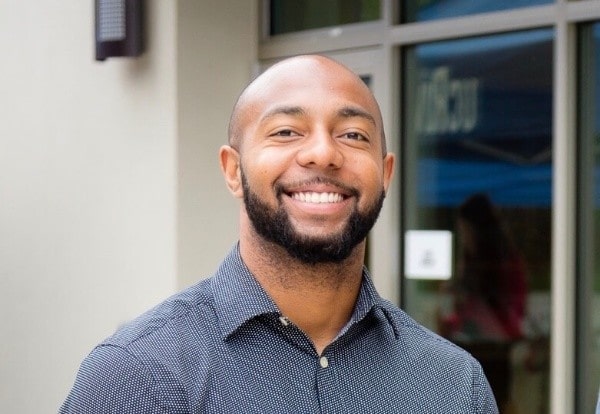 Derrin Ford, M.Ed., BA
CWDS Practice Coach
dmford@sdsu.edu

Derrin Ford joined the Academy transitioning from a Career Counseling role serving for four years in the UC system. Derrin's background is in Higher Education, where has worked in academic advising, student mentorship in athletics, and worked on a variety of specialized projects working with Foster Youth and First Generation College students. He holds a BA in Interpersonal Communications from Azusa Pacific University and an M.Ed. in Educational Psychology from Northern Arizona University. Both personally and professionally, Derrin values incorporating life skill development practices into his work as his philosophy is if we can help people develop within, we can all be better suited to serve our communities.
---
Read more about Derrin:
Can you briefly tell us about your role and impact within the Academy for Professional Excellence? 
I joined the Academy on October 2nd, 2019 as a Practice Coach. I provide coaching on Structured Decision Making & Safety Organized Practice, along with other healthy organization skills to help trainees apply skills to their roles.
What do you enjoy the most about working at the Academy?
The developmental component of my job is very rewarding. Developing myself personally and professionally and even doing it for others is a great feeling. I feel that I hold myself accountable more as my development is a direct reflection on my ability to it for others.
How has working at the Academy transformed your career and/or life?
It has given me a new perspective on my skill sets, and how they can be utilized. I also have learned that organizations start with the people, and that is how positive work culture is created.
What is a fun fact we should know about you?
I have a side hobby in creating event spaces. Looking to see how far it can go.
What are your Top 5 CliftonStrengths?
Strategic , Futuristic, Individualization, Activator, Relator