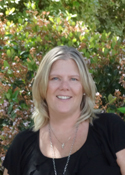 Teresa Solomon-Billings, MSW
Teresa Solomon-Billings is currently a Curriculum Coordinator and Trainer with the Public Child Welfare Training Academy. She retired as a Regional Manager in Riverside County in 2014. She was a line worker in emergency response, a court officer, and supervised the court dependency unit. As a manager, she had managed group homes, enhanced placement trainings, served as the manager over the Command Post.
She currently manages a full service operations unit. She received her Bachelor degree in Psychology in 1998 and her MSW in 2000, both from Cal State San Bernardino. Prior to working for Children's Services, Teresa worked for the Hemet Police Department, Riverside County Sheriff's Department and retired from the military. In each of these capacities she was responsible for training new staff.