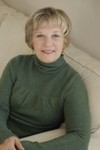 Penny Davis,MA
Penny has been a parenting educator, teacher trainer and consultant for over 30 years. She has held a number of professional positions in non-profit agencies, schools and colleges working directly with parents, teachers, children and early childhood staff, as well as foster/adoptive caregivers and social workers. She is a Certified Positive Discipline Associate and a Certified Lead Trainer with the Positive Discipline Association and as such, facilitates trainings for parenting educators and teacher trainers in the concepts of Positive Discipline (from the book 'Positive Discipline' by Jane Nelsen, EdD, based on the theories of Alfred Adler).
Penny received her B.A in Sociology from the University of Alberta in Edmonton, Canada, and her M.A in Human Development from Pacific Oaks College in Pasadena, CA. Her graduate work was focused on attachment, brain development and behavior of children, as related to those who have experienced chronic trauma (abuse and/or neglect). As a result of this work, she has extensive experience training social service staff and caregivers regarding behavior management of children with trauma histories.
Penny is Canadian by birth, lived in southern CA for many years, and is now located in the Pacific Northwest, just north of Seattle.
Attendees at her classes and workshops describe her as 'down to earth', fun' 'knowledgeable' and 'passionate about what she teaches'.