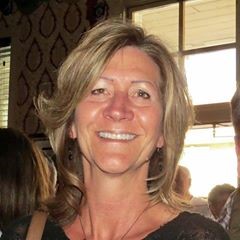 Laurie Fortin, LCSW
Laurie Fortin, LCSW, has been a trainer for Child Weldfare Development Services (CWDS) since 1999. She began her social work career as a Protective Services Worker with San Diego Child Welfare Services in 1989. Due to her caseload of sexually abused adolescents and volunteer work with a treatment program for sexually abused girls, Ms. Fortin found her passion. She went on to specialize in the area of child sexual abuse for the next 24 years in various capacities, environments, and populations. The first 10 years were spent working with sexual offenders providing assessment, treatment, and case management services.
The remainder of M. Fortin's years were spent working with child victims as a Forensic Interviewer at San Diego's Child Advocacy Center, the Chadwick Center. In addition to conducting over 2,800 forensic interviews of child abuse victims and witnesses, Ms. Fortin served as Supervisor of the program and Coordinator of the County's Multi-Disciplinary Team (MDT). She was responsible for the facilitation and coordination of MDT Management meetings and MDT County trainings.
Ms. Fortin has been qualified as an expert witness in the area of child sexual abuse in military, juvenile, family, and criminal court proceedings. Likewise, Ms. Fortin has developed training curriculum and delivered trainings in the area of child sexual abuse, trauma, and investigative interviewing at the local, state, and national level. She has served as a consultant and mentor to students, practitioners, and professionals in the area of child sexual abuse.
Ms. Fortin is currently working for CWDS as a Practice Consultant/Coach for San Diego County. She is excited to return to direct work with Child Welfare Services, where she supports social workers in providing best practice techniques with children and families.