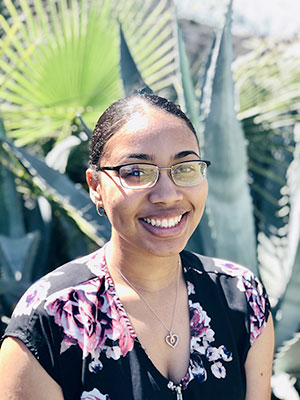 Marina Cunningham
CWDS Training Operations Assistant - Riverside
mrcunningham@sdsu.edu
(951)682-2580
Marina joined The Academy of Professional Excellence in July 2019 as a Training Operations Assistant for the Riverside team. Marina holds a Bachelor's Degree in Biology from University of California Los Angeles (UCLA); and, she worked at UCLA Residential Life for two years professionally as an Assistant Resident Director where she trained and advised student leadership in addition to supporting student-led initiatives on leadership, social justice, and professional development. While Marina is new to child welfare, she has always had a passion for promoting diversity and supporting the learning process of others.
In her time outside of work, Marina enjoys spending time with her sisters and brothers, drinking tea, trying out new recipes, nurturing relationships with her friends, working out, sleeping at the beach, and trudging through a giant list of TV recommendations.