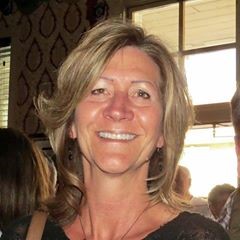 Laurie Fortin
CWDS Practice Consultant, San Diego
lfortin@sdsu.edu

Laurie Fortin, LCSW, began her social work career as a CPS worker with San Diego Child Welfare Services in 1989-1991, then moved into an area of specialization around child sexual abuse. She spent 10 years working with juvenile and adult sexual offenders providing assessment, individual, group & family treatment, and case management services. Thereafter, Ms. Fortin spent 15 years (2000-2015) as Forensic Interviewer at San Diego's Child Advocacy Center, the Chadwick Center. In addition to conducting upward of 3,000 forensic interviews, Ms. Fortin served as Clinical Coordinator of the program and Coordinator of the County's Multi-Disciplinary Team (MDT). She was responsible for the facilitation and coordination of MDT Management meetings and MDT County trainings.  She has been qualified as an expert witness in the area of child sexual abuse, testifying as such in over 100 court proceedings in military, juvenile, family, and criminal court settings, as well as for the Attorney General's Office and civil court proceedings. Likewise, Ms. Fortin has developed training curriculum and delivered trainings in the area of child sexual abuse dynamics, trauma, and investigative interviewing at the local, state, and national levels. She has served as a consultant and mentor to students, practitioners, and professionals in the area of child sexual abuse.
Ms. Fortin has been a full-time consultant/coach and trainer for the Academy of Professional Excellence since 2015, contracted with San Diego County Child Welfare Services to support best practice with children and families in which abuse is alleged/substantiated. Likewise, she remains active in conducting forensic interviews for Palomar's Forensic Health Program, San Diego, and providing expert testimony in sexual abuse cases on a per diem basis.