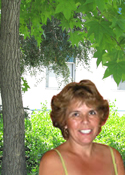 Chrystine Zamudio-Snow
CWDS Training Operations Assistant, Orange
czamudio@sdsu.edu
(949) 963-3135
Chrystine Zamudio-Snow joined the Academy in 1998 as the Administrative Support Coordinator at the Riverside Public Child Welfare Training Academy. She performed the primary administrative and clerical support to that site. Chrystine also supported different projects and sub-contracts and assisted with the coordination and delivery of an Annual Symposium, presented by CSUSB, Department of Social Work.
In her current position with the Academy, Chrystine is the Administrative Assistant at the Oceanside Public Child Welfare Training Academy. She provides clerical support to the Site Director.
Before joining the Academy, she worked as the Guest Services Coordinator at the Glen Helen Blockbuster Pavilion, California's largest outdoor amphitheater, with a capacity of 65,000. She also was the Administrative Assistant to the CEO and CFO at the Temecula Entertainment Center. LLC.
When not at work she cares for her elderly father. She is a volunteer for Pet Project Foundation which supports the San Clemente-Dana Point Animal Shelter and the Dana Point –Boat Parade of Lights. In her free time Chrystine enjoys spending time with her dogs, Skipper Von Schulenberg, Sailor Boy, Princess Who Nobody Wanted, Miss Button and Bobo.