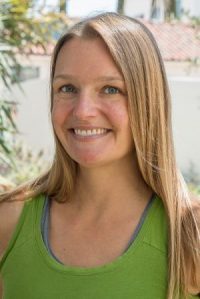 Cathy Aborn
Cathy has been interested in the fields of end-of- life care and dementia for many years, having had personal experience in those areas with family members. She also spent several years volunteering for San Diego Hospice and Scripps Hospice before enrolling in the MSW program at SDSU. During the 2015-2016 school year, she gained extensive training while interning for LightBridge Hospice, where I was part of an interdisciplinary medical team assisting patients and their loved ones during the patient's end-of- life journey.
Currently, as a part of HRSA GWEP Alzheimer's MSW Stipend program, she interns with Southern Caregiver Resource Center (SCRC). SCRC is a unique non-profit organization in that its clients are the caregivers of adults with cognitive impairment, such as Alzheimer's Disease, dementia, Parkinson's, and traumatic brain injury. According to its mission statement, SCRC seeks to "help families and communities master the challenges of caring for adults with chronic and disabling conditions" As an intern, her duties will include client intake and assessment, caregiver supportive counsel, service referrals, psychoeducation, co-facilitation of support groups, and community outreach. She looks forward to a successful school year interning with SCRC!
Update: Upon graduation, Catherine continued her work with the aging population at the SCRC as a Family Consultant.