Drug Medi-Cal Organized Delivery System
COVID-19 Updates and Resources
The health and well-being of our employees, our customers, and our communities is our first priority. Therefore in response to this guidance, the Academy for Professional Excellence will cancel all in-person training per the guidelines through April 30, 2020.
National Council for Behavioral Health
Guidance for Behavioral Health Residential Facilities
About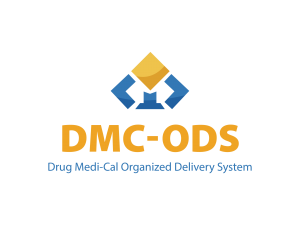 DMC-ODS provides California counties the opportunity to expand access to high-quality care for Medi-Cal enrollees with substance use disorders (SUD). Counties participating in the DMC-ODS are required to provide access to a full continuum of SUD benefits modeled after the American Society of Addiction Medicine (ASAM) Criteria. Effective July 1, 2018, eligible enrollees in San Diego County will have timely access to the care and services they need for a sustainable and successful recovery through the DMC-ODS.
Information about additional DMC-ODS trainings, including the DMC-ODS Training Matrix, can be found through the Drug Medi-Cal Organized Delivery System page on the County of San Diego's website.
Additional DMC-ODS resources curated by RIHS.
There are many training opportunities available to providers through the county of San Diego.
DMC-ODS Training Calendar
eLearnings
ASAM Overview Recorded Webinar BHE0079
ASAM Part II Overview Recorded Webinar BHE0083
Assessing for High Risk  Recorded Webinar BHE0107
Best Practices in Psychopharmacology Webinar eLearning BHE0021
Child Psychopharmacology for Non-Physicians BHE0025
Cognitive Behavioral Therapy Overview BHE0031
Cultural Competence as a Process eLearning BHE0100
DMC Certification: A Recorded Webinar for SUD Providers Applying for Initial Certification BHE0087
Enhanced Case Management eLearning BHE0096
Integration of MAT in SUD Programs Recorded Webinar elearning BHE0089
Introduction to Columbia Suicide Severity Rating Scale (C-SSRS) Recorded Webinar eLearning BHE0093
Medication Assisted Treatment (MAT) Overview Recorded Webinar BHE0081
Mindfulness Recorded Webinar BHE0048
Opioid Epidemic Recorded Webinar BHE0085
Overview of the 'Risk Assessment and Safety Management Plan' for Substance Use Providers: Recorded Webinar BHE0108
Psychopharmacology in Older Adults BHE0024
Recovery Perspective in Behavioral Health Services Recorded Webinar BHE0040
Substance Use Trends in the County of San Diego Recorded Webinar BHE0039
Understanding Medi-Cal Documentation Standards: An eLearning Course by the County of San Diego and Optum Health BHE0037
University of South Florida's Co-Occurring Disorders: A Training Series BH0400