Children Youth and Families System of Care (CYFSOC) Conference 2021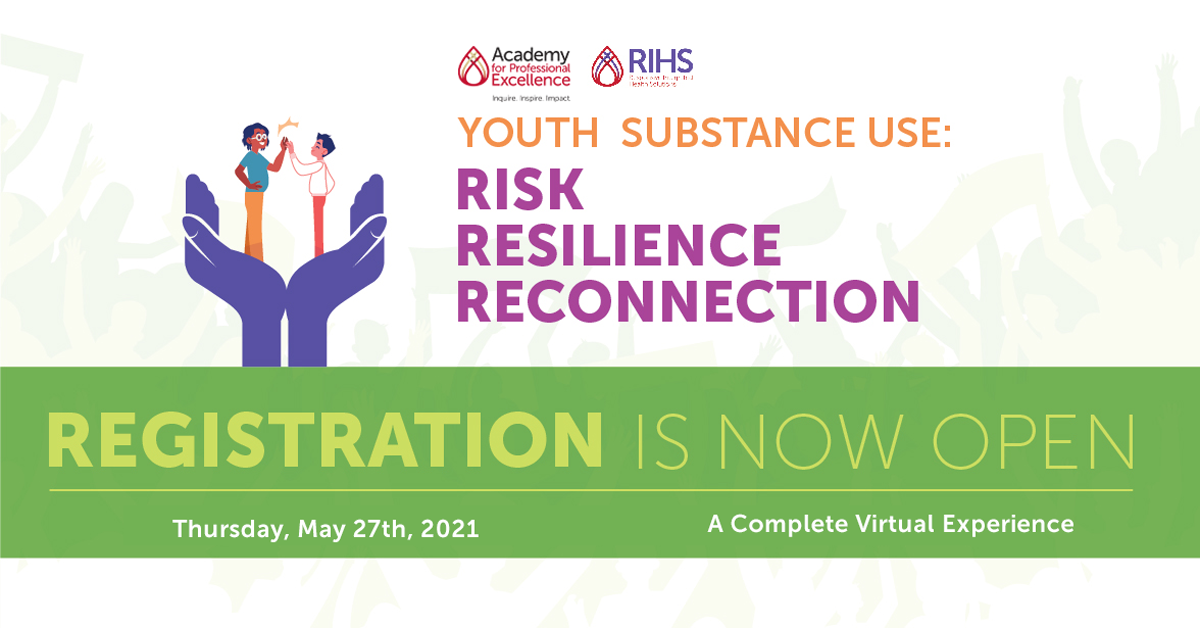 ---
Children Youth and Families System of Care Training Academy Presents: Youth Substance Use: Risk, Resilience, Reconnection
Youth drug and alcohol use and misuse can have serious consequences. The impacts of substance use are experienced by the entire family and community. Adolescent substance use can contribute to numerous negative health, social, and behavioral outcomes that can be experienced immediately and over the lifetime. These can include disruptions in physical and mental health, legal consequences, adjustment problems in school or the workplace, and violent or aggressive behavior. It is imperative that providers, community partners, and family members are informed about drug and alcohol trends, the effects of substance use on youth, and appropriate prevention strategies, interventions, tools and resources.
In this full-day conference, participants will be provided with trauma-informed and developmentally and culturally responsive interventions to enhance engagement and assessment. Participants will gain tools and resources to more effectively assess for youth substance use and enhance youth and family engagement.  Substance use trends (including drugs, tobacco, and alcohol) among youth will be examined through a bio-psycho-social lens. Topics will include youth access, prevalence, risk factors, and temporary and permanent physiological and psychological effects on the developing brain and body. Protective factors, which are instrumental in building resilience and healthy development will be examined throughout the day's presentations.
Learning Objectives
List three recent youth drug trends
Discuss common risk factors that can increase the likelihood of youth drug use
Identify common protective factors that can decrease the likelihood of youth drug use
Explain the impact of substance use on child and youth development
Describe effective approaches for discussing drug use with youth
Identify culturally responsive interventions, tools, and community resources to support family engagement
Frequently Asked Questions (FAQ)
Visit the FAQ page to learn more about the 2021 CYFSOC Conference.
Trainer Bios
Coming soon!