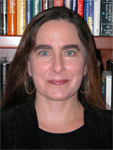 Sharon Morrison,PhD
Sharon Morrison, Ph.D. is a licensed psychologist and consultant in San Diego, California. She holds certification in Evaluation and Organizational Development from The Fielding Institute and specialized training in Coaching from San Diego State University.With over twenty years of experience in various components of the mental health system, Dr. Morrison has authored several articles on mental health system reform using wraparound principles. She has worked extensively with child welfare adolescents and their families as a family therapist in, and director of, residential treatment, in private practice, and through in-home family services using the wraparound model. She assisted in the design and implementation of the first home-based wraparound program in San Diego in 1996. She has served as director of two outpatient mental health facilities, one specializing in the adult Latino population. Dr. Morrison provided initial training in wraparound throughout San Diego and Los Angeles, including the coordination of, and participation in, Project Alfa (Apoyando La Familia Latina), a SAMHSA-funded project studying the implementation of wraparound as an exemplary practice in the Latino community. She has served on the faculty of Springfield College, San Diego State University and Western American University; and is an approved Continuing Education Provider through the Department of Social Services Administrator Certification Program, Board of Registered Nursing, and the Board of Behavioral Science Examiners.
She has provided training for California State University, Los Angeles Center for Child Welfare, University of California, Davis Center for Human Services, San Diego's Public Child Welfare Training Academy, as well as San Diego's System of Care & Wraparound Training Academy.
With an additional seven years of experience in the law field, Dr. Morrison continues to create bridges toward innovative best practices on behalf of "system" youth and families, emphasizing family-professional-community partnerships, collaboration and strength-based services.