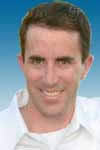 Gregory Manning, PsyD
Dr. Manning is a licensed psychologist in the state of California and earned his doctorate in clinical psychology from the California School of Professional Psychology.  Dr. Manning has provided training on local, state and national levels to professionals of multiple specialties and lay persons on a wide range of topics related to child welfare and mental health.
He has extensive experience working in multiple capacities within government, non-profit community and mental health agencies. This experience includes serving as a consultant, program director, individual, family and group therapist, group home therapist and manager, clinical supervisor and psychiatric disability insurance case manager.
Dr. Manning wrote a chapter in the recently published book: Darla Henry: The 3-5-7 Model: A Practice Approach to Permanency and co-wrote: Integrating Child Welfare and Mental Health Practices: Actualizing Youth Permanency Using the 3-5-7 Model – American Humane Association: Protecting Children Journal – June 2011.  He is a faculty member at the University of Redlands in the Graduate School of Education and Brandman University: Department of Psychology.
Dr. Manning is a member of the Board of Directors for Youth In Mind – a California based non-profit agency that supports and inspires youth leadership for foster youth and advocacy within the mental health system.   He also serves as an Adult Supporter for the California Youth Connection – Orange County, CA.