20th Anniversary Event

Join us for a Special Afternoon
We invite you to join us on October 20, 2016 as we celebrate the 20th Anniversary of the Academy for Professional Excellence. We will be highlighting significant milestones and recognizing some of our key partners who have supported our efforts to improve the quality of life in our communities.
Don't Miss Keynote Speaker Dr. Jaiya John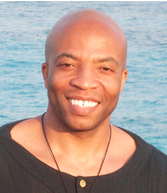 Dr. Jaiya John will be our keynote speaker. He will address the nature and impact of trauma in health and human service professionals, as well as how Story plays a vital role in our healing, wellness, and empowerment as practitioners.
Story: not the details of our lives, but the meaning we gather from our journey. Learn how Story can help us to tap into our giftedness, purpose, and calling; how it can bond us with those we serve; and how it can feed the healing journey of our children, families, and communities. We will be giving out a few of Jaiya's books as door prizes!
Click here to download Jaiya John's Your Caring Heart Seminar packet.
Awards and Recognition


Dr. Anita Harbert, Professor Emeritus, former Director, SDSU School of Social Work.

San Diego County HHSA: presented to Alfredo Aguirre, Director, Behavioral Health Services
Casey Family Programs: presented to Jorge Cabrera, Senior Director
California Department of Social Services: presented to Lori Delagrammatikas, APS Program Liaison, Adult Programs Division
SDSU Research Foundation: presented to Michelle Goetz, Executive Director
SDSU School of Social Work: presented to Dr. Anita Harbert, Academy for Professional Excellence Founder
San Bernardino County Children and Family Services: presented to Marlene Hagen, Director of the Children and Family Services
Southern Area Consortium of Human Services: presented to current chair, Mike Ryan, Director, Orange County Social Services Agency
Tribal STAR elder: presented to Robert White, Tribal STAR Elder
---

You are being invited because you have been
a valued partner and have contributed to the
success of the Academy during our first 20 years.
RSVP by September 30, 2016.
Seats are limited.
RSVP by email invite.
If you have any questions,
email us at luis.murillo@sdsu.edu.
Event Details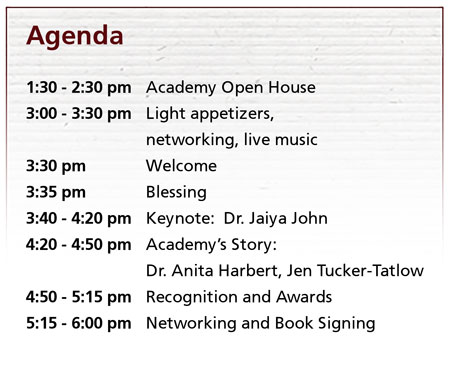 October 20, 2016
1:30-2:30 pm – Academy Open House
6505 Alvarado Road
Suite 107
San Diego, CA 92120
3:00-6:00 pm – Main Event
San Diego State University
The Parma Payne Goodall Alumni Center
5250 55th Street
San Diego, CA 92115
Sponsorship



Show your appreciation and support by sponsoring premium seats at the VIP sponsorship table.
2 Seats at VIP table, full page ad……$2500
2 Seats at VIP table, 1/2-page ad……$1000
1 Seat at VIP table, 1/4-page ad……….$250


Full Page – 7"w x 8"h ……………………..$250
1/2 Page – 7"w x 4"h ………………………$100
1/4 Page – 3"w x 4"h ………………………..$75
Business Card – 3"w x 2"h………………..$50
To sponsor the Academy, download the Sponsorship form by clicking the button below.
Please send form to luis.murillo@sdsu.edu by September 20, 2016.